Landini Specialised Orchard Tractors
For easy movement between tree rows, Landini offers a highly innovative line of orchard tractors, with models that have become established as the benchmark for specialised tractors around the world.
Moving easily among the orchard rows and designed to operate in restricted spaces, Landini orchard tractors stand out for their compactness, ergonomics, comfort, configuration options, and design features. All the models in the range are designed to most effectively satisfy the specific needs of modern fruit farms.
Super compact tractors for every requirement
Different front and rear transmissions and axles offer a variety of wheelbase lengths, clearance heights, and tracks, depending on specific applications. The range includes 5 models:
REX4 F, for narrow orchards, dedicated to orchards with limited space between the tree rows.
REX4 GE, for low orchards, passing easily below the branches.
REX4 GB, Gran Basso, for working under awning cultivations and in greenhouses.
REX4 GT, for wide orchards, designed for mixed use and suitable both for wide orchards and open fields.
REX4 V, for vineyards, designed specifically for working in vineyards.
The line-up includes REX 4-080, 4-090, 4-100, 4-110, 4-120 models with outputs ranging from a minimum of 75 Hp to a maximum of 112 Hp. This is thanks to the new generation Deutz engines featuring 4 cylinders and 8 valves, 2.9 litres, Common Rail electronic injection Turbo Intercooler, which guarantee a boost in performance in terms of torque reserve, increased power and lower fuel consumption. As seen on the previous models, the Engine Memo Switch, which stores and swiftly recalls the most suitable engine speed, is also fitted on these versions to accelerate one's work. The engines comply with Stage V emission legislation thanks to the innovative system consisting of a passive regeneration diesel particulate filter DPF, a diesel oxidation catalyst DOC and the SCR EAT – System.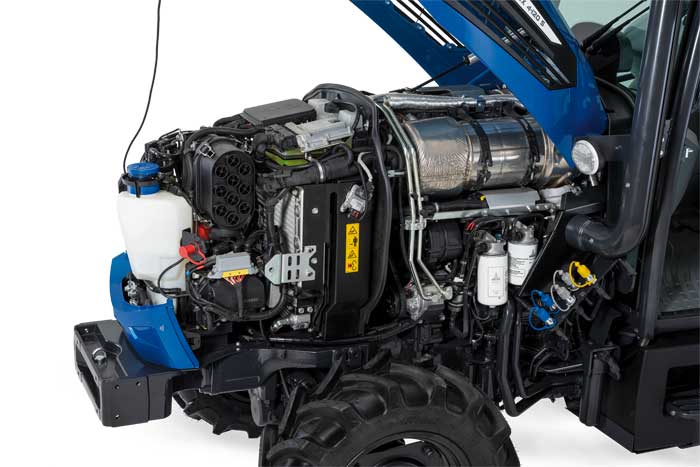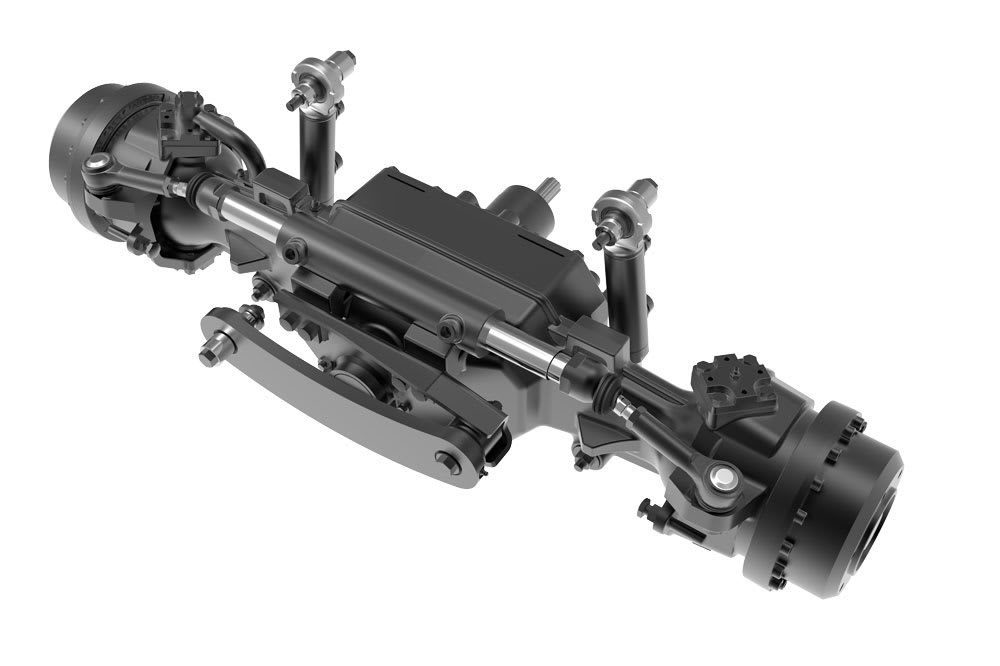 In addition to rigid axles, the F and GT Cab models can be fitted with the new central suspension front axle, which can deal with very uneven ground and provide maximum grip on each wheel, ensuring vehicle stability and control. Not forgetting manoeuvrability: the steering angle is 55°.
The V model is fitted with High Pivot rigid axles with increased oscillation to facilitate steering. Available in 2 versions: Standard and Narrow, the latter has a minimum overall measurement of 1000mm.
The transmission options range from the 12 Forward + 12 Reverse Speed Four gears with mechanical reverse shuttle, to the 48 Forward + 16 Reverse Robo-Shift version with electro-hydraulic reverse shuttle and with fully robotised HML. This is easily controllable by means of an ergonomic and user-friendly joystick that manages all the controls required during operations.
The power take-off has 2 speeds: 540 / 540e or 540 / 1000 rpm. On request the cab versions can have 4 speeds: 540 / 540e / 1000 / 1000e rpm.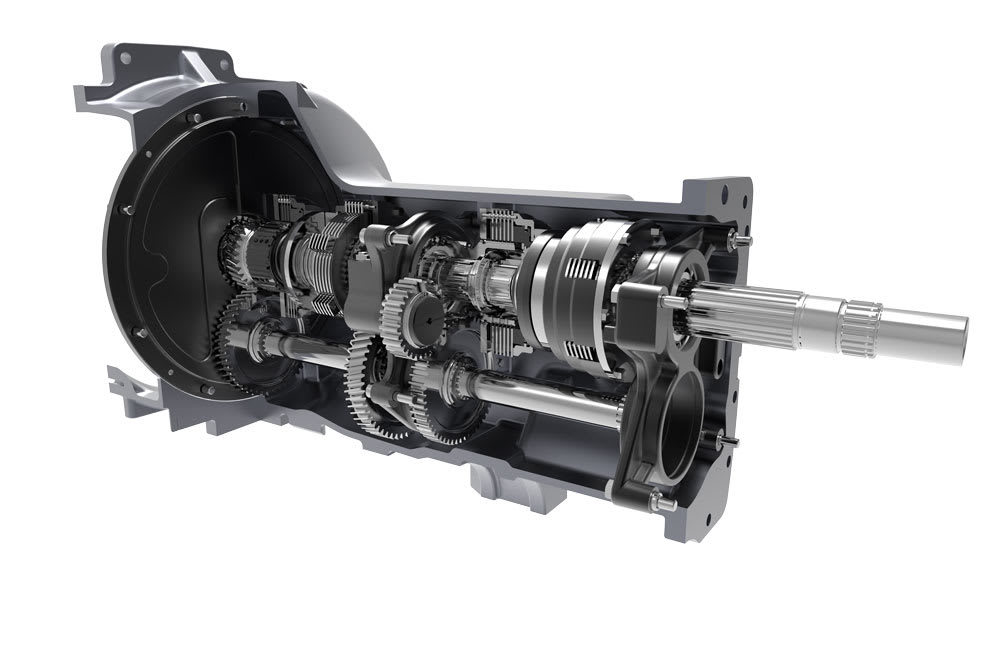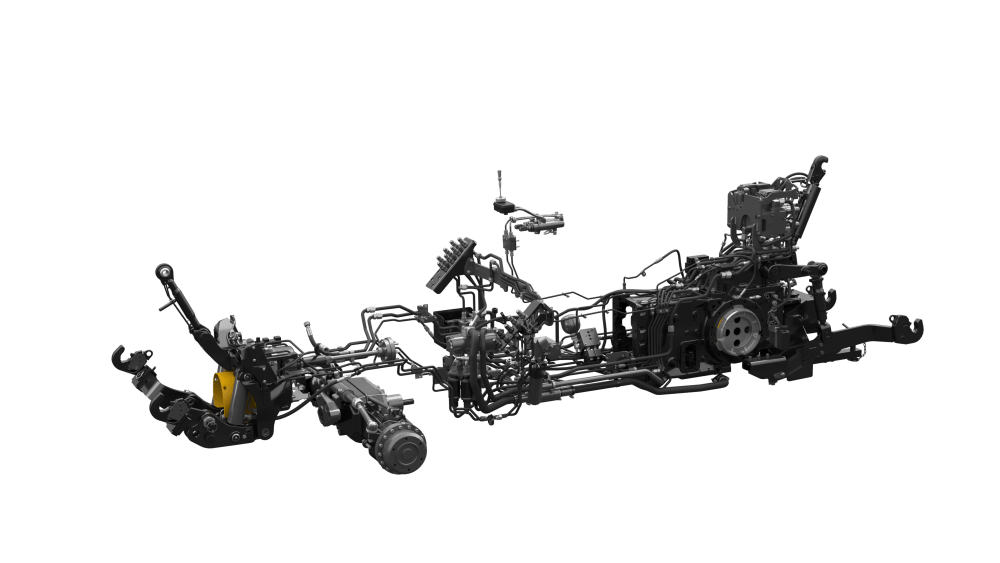 The versatility of the REX4 models is guaranteed by the open centre hydraulic circuit, equipped with a 30 litre per minute steering pump for easy manoeuvring (even during processing operations), plus a 58 litre per minute service management pump. A third tandem pump connected to the services pump is also available, which makes it possible to achieve a flow rate of 55 litres per minute at just 1,500 rpm. A total of 4 rear and 3 mid-mounted spool valves can be added to the standard equipment, where a fully electro-hydraulic configuration is also available.
The REX 4 also has the innovative Advanced Driving System: an advanced hybrid assisted driving system that provides state-of-the-art mechatronic solutions to improve comfort, safety, and performance, facilitating manoeuvres in fields and on the road.
The system allows steering stiffening as a function of speed and the automatic return of the wheels to the central position after turning. The REX 4 also has the capability to record the position of the wheels when working on slopes and in furrows, cancelling out the effects of external forces on the direction of the tractor.
The Advanced Driving System can also be adjusted in terms of steering reactivity or stiffening, and the operator can use the on-board instrument, or a smartphone or tablet by Wi-Fi in remote, to manage the dedicated adjustment windows.
It is also possible to electronically manage the measurement of working hours, fuel consumption, and program maintenance and diagnosis services, using the Landini Fleet Management protocol with telediagnosis in real time.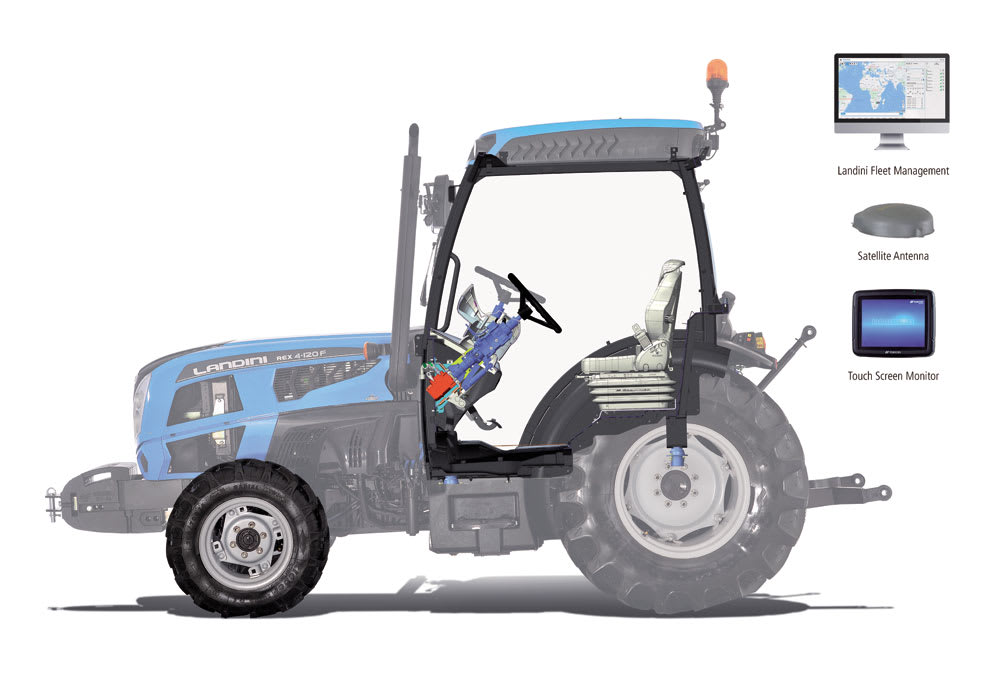 Landini Rex4 is available in two versions:
REX4 cab version
The cab version of the REX4 offers complete 360° visibility, thanks to the innovative Cabina Superb with 4 pillar frame. The cab also provides maximum comfort: a real office where working becomes a pleasure.
Perfect ease of use is achieved with easy access, a level platform, and plenty of space for the driver. Everything is conveniently under control thanks to ergonomic controls: telescopic swivelling steering wheel, pneumatic seat, pedal controls, joystick, and a digital control panel that provides real-time information on the operation of the tractor, helping to optimise productivity.
With its efficient air conditioning system, housed on the cab roof, the Cabina Superb provides a perfect work environment in all seasons and all weather conditions. Natural ventilation is also ensured with front and rear opening windshields.
An excellent pressurisation and noise abatement system ensures sound and thermal insulation, creating a quiet work environment protected from dust. When spraying, the driver's health is shielded with class 4 protection.
REX4 platform version
The REX4 platform version was designed for working easily under the branches of fruit cultivations while at the same time providing drivers with a spacious, comfortable, and safe driving position. The Gran Basso model, with its steering wheel height of just 1,280 mm, can boast the lowest driving seat in the world in this class. Its unique features make it the ideal vehicle for working under awning cultivations or with downward drooping tree crowns.
The REX4 provides a spacious platform, fitted on silent blocks that reduce vibrations from the terrain and insulate the driving seat. Maximum comfort and 360° visibility promote maximum productivity.
The easy access to the driving position, ergonomic layout of the controls, functional arch roll bar fitted with pneumatic pistons for easy raising and lowering means that everything about the REX4 is designed to facilitate the driver and reduce fatigue.