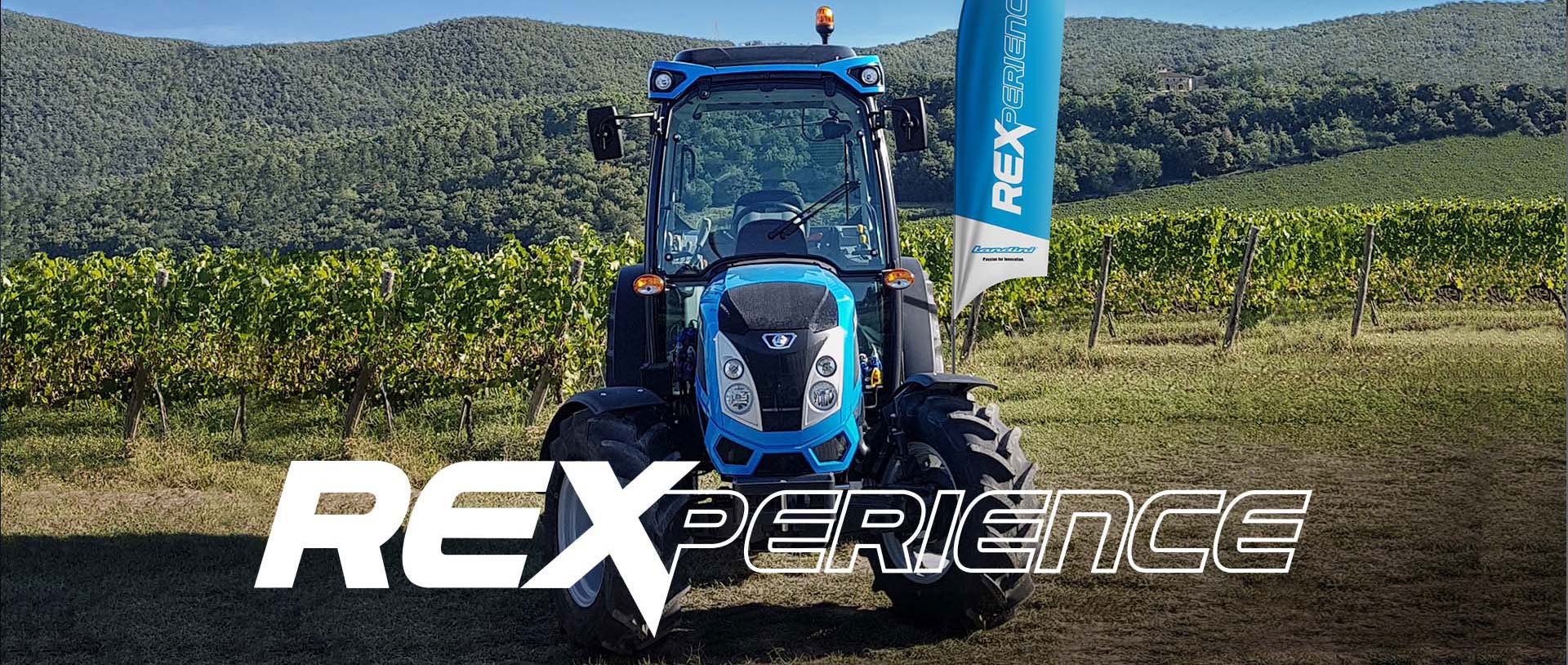 REXPERIENCE CONTINUES
A tailor-made experience for those who wish to test the Landini Rex range between vine rows.
The entire Rex range will be presented in prestigious locations all around the world: a series of events will be locally organized, during which it will be possible to attend field test that will show off the innovation and the versatility of orchard and vineyard specialized tractors.
The technology of our tractors will be proved to the public thanks to dynamic tests and the Landini's experts will be completely available to illustrate the most important features.
Do not miss this experience!
Follow us on social networks to find out all the news about REXperience.
Discover the Landini Rex range, the specialist of orchard and vineyard.
1 October 

– Bulgaria
Mechka village, Seven Generations winery
3 October 

– Bulgaria
Zafirovo village, cherry garden
8 October 

– Bulgaria
Elenovo village, Edoardo Miroglio winery
10 October 

– Bulgaria
Katunitsa village, Kuminiano fruits
14 November 

– New Zealand
Stages in 2020
Italy
France
UK
Spain
Greek
Egypt
Germany
Austria
South Africa