The use of machines during pruning, which is already widespread in Australia and California, has been gradually introduced in many wine-growing areas of the world to meet the needs of containing labour and consequently the management costs.
Mechanical pruning is often viewed in sharp contrast with traditional manual pruning but, whilst they are based on completely different criteria, they coexist.
The idea is that winemakers should not view this practice as obligatory, but as an opportunity to be used if necessary to improve the company's performance and competitiveness.
Why mechanical pruning?
Mechanical pruning has become more and more important as wine companies increase in size because it comes with 3 main advantages:
it reduces the costs that depend on plant layout, distance and vegetative development, which condition the number of cuts to be made;
it makes up for the lack of skilled labour in the required period;
it guarantees the timeliness of the operation, which should preferably be carried out in the second part of winter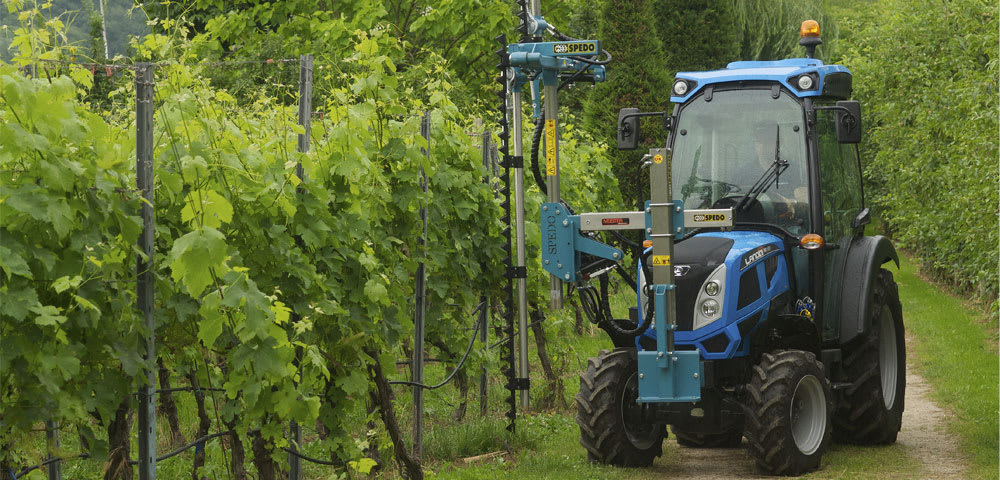 Mechanical pruning usage methods
Mechanical pruning is performed by a machine equipped with cutting bars, called a pruner, and consequent manual finishing, performed by operators carried by a trolley that is pulled by the same tractor on which the pruner is mounted.
It has been calculated that this technique involves an approximate total labour use lower than 24-26 hours per person/ha.
The most obvious consequence of this type of intervention is the greater quantity of buds that remain on the plants and which involves:
A greater number of bunches (even if smaller) so the production is equal to, or even higher than, those obtained with manual pruning only.
The bunches are more sparse and less susceptible to attacks by grey mould.
Full mechanical pruning
Full mechanical pruning is when pruners are used without manual finishing, with the use of the machine alone for 4-5 hours/ha.
Mechanical pruning, unlike full mechanical pruning, can be considered a facilitated manual pruning as the final results do not deviate much from those of the more traditional technique in relation to the number of fruit/spur heads left, load of buds and number of cuts made.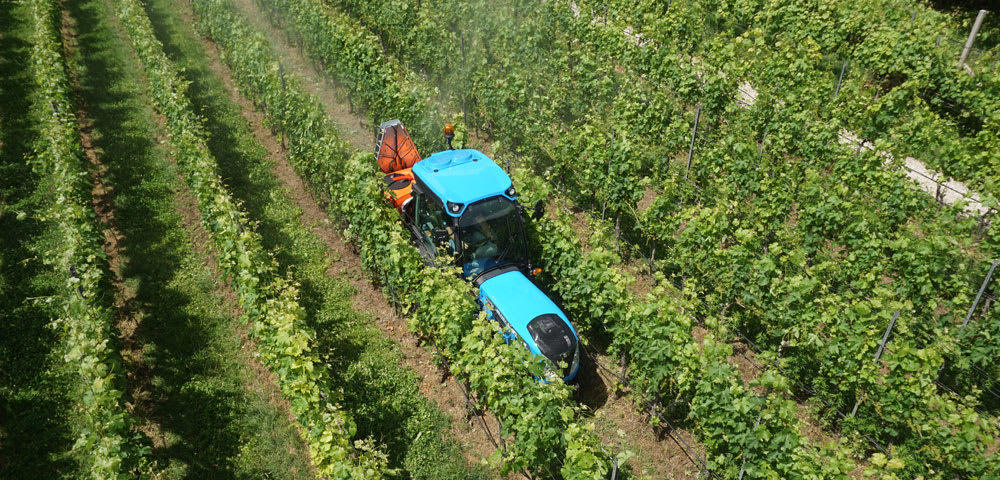 When can you apply it and what does mechanical pruning involve?
Mechanised pruning and full mechanical pruning can only be applied in permanent cordon vineyards, especially those specifically designed to achieve a high degree of mechanisation, i.e. free cordon and double curtain.
They can also be successfully applied to Casarsa and spurred cordon vineyards, with the limitations that the structure of the latter entails.
To carry out mechanical pruning correctly it is necessary to follow a few, but fundamental, general rules to avoid compromising the functionality and longevity of the plant:
it is advisable to position the cutting device as close as possible to the cordon, to avoid ageing phenomena and excess production;
it is necessary to avoid grazing wounds, maintaining a stump that is at least equivalent to the diameter of the cutting wound when eliminating wood of two or more years;
it is also necessary to greatly consider the sensitivity to cold of individual vines (on varieties more sensitive to frost it is better to intervene only shortly before the vegetative growth, so as to favour a more rapid wound healing process).
How to choose the right machine to work between the rows
Evaluating the right tractor that allows you to perform work in the vineyard with perfect manoeuvrability is very important.
Vineyard tractors are specialised means designed specifically for working in the vineyard and as part of any processing operation where the space to work and manoeuvre is very small. This is why they are very small and compact agricultural machines whose dimensions are specifically designed to guarantee agility, manoeuvrability and to maximise operator comfort.
A fundamental requirement for vineyard machinery is the ability to perform manoeuvres in confined spaces, which means maximising the turning radius thanks to a functional design and the tapering of the bonnet.