If you have to work on the most challenging terrains, at Landini we have designed the Trekker4 crawler range specially for you. There are three versions, Standard for open field, Orchard and Mountain, to respond to the demands of those who work in extreme conditions, thanks to the high towing capacity and the particular grip on the ground, allowing you to work on even steep sloping land.
All the versions available
The versions of the Orchard and Mountain range start at 76 hp reaching a maximum of 102 hp, thanks to the highly reputable 2.9 litre Turbo aftercooler Deutz AG engines, with 4 cylinders and 16 valves. There are 2 versions available for the Open Field range with 99 and 107 hp provided by 3.6 litre Turbo aftercooler Deutz AG TCD engines. Both engines make it possible to comply with the Stage lllB/Tier 4i requirements, using a DOC catalyst without regeneration for the treatment of exhaust gas.
Find out more about Trekker 4 Orchard and Mountain:
Find out more about Trekker 4 Standard for Open Field: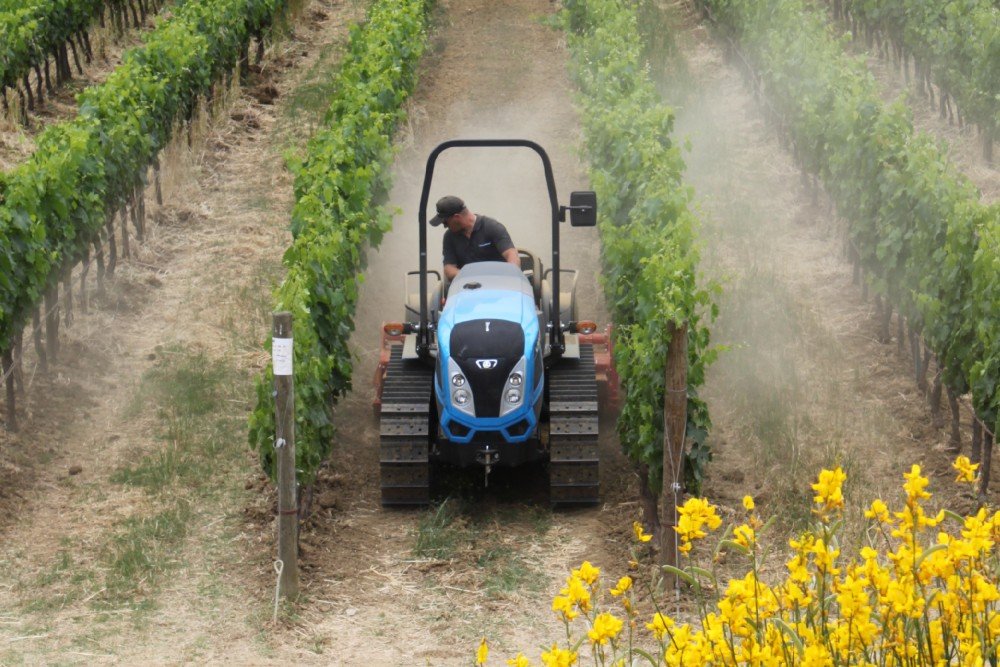 Other technical specifications
The Trekker4 range is equipped with the tried and tested 16 + +8 mechanical driveline (4-gear, 2-range) with overdrive or creeper, in-house manufactured by Argo Tractors.
Rear hitch capacity is 2,600 kg and can be increased to 3,400 kg with 2 additional cylinders.
The new features include a new design of the bonnet, in line with the Landini family feeling, which bestows a more aggressive look to the range.
The new Trekker4 tractors are also equipped with the new "Engine Memo Switch" device which memorises the engine rpm, and new instruments in the driver's seat, including a new digital dashboard and a new design of the control elements. Driving comfort has been further improved thanks to the new air-suspension seat system.
Finally, the tank capacity has also increased, and is now 85 litres on the orchard and mountain versions, and up to 95 litres on the Trekker4 Standard models. The lubricated or semi-lubricated track chains are available in sizes ranging from 310mm to 450mm.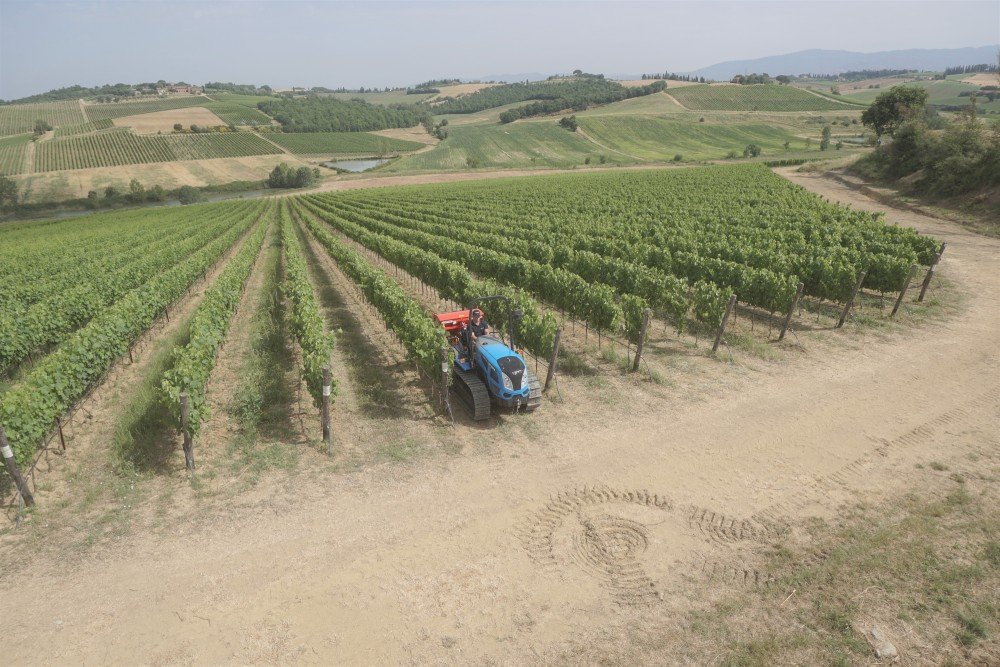 Contact your dealer now and discover the ideal set-up for your requirements: