For more information, fill out the form and you will be contacted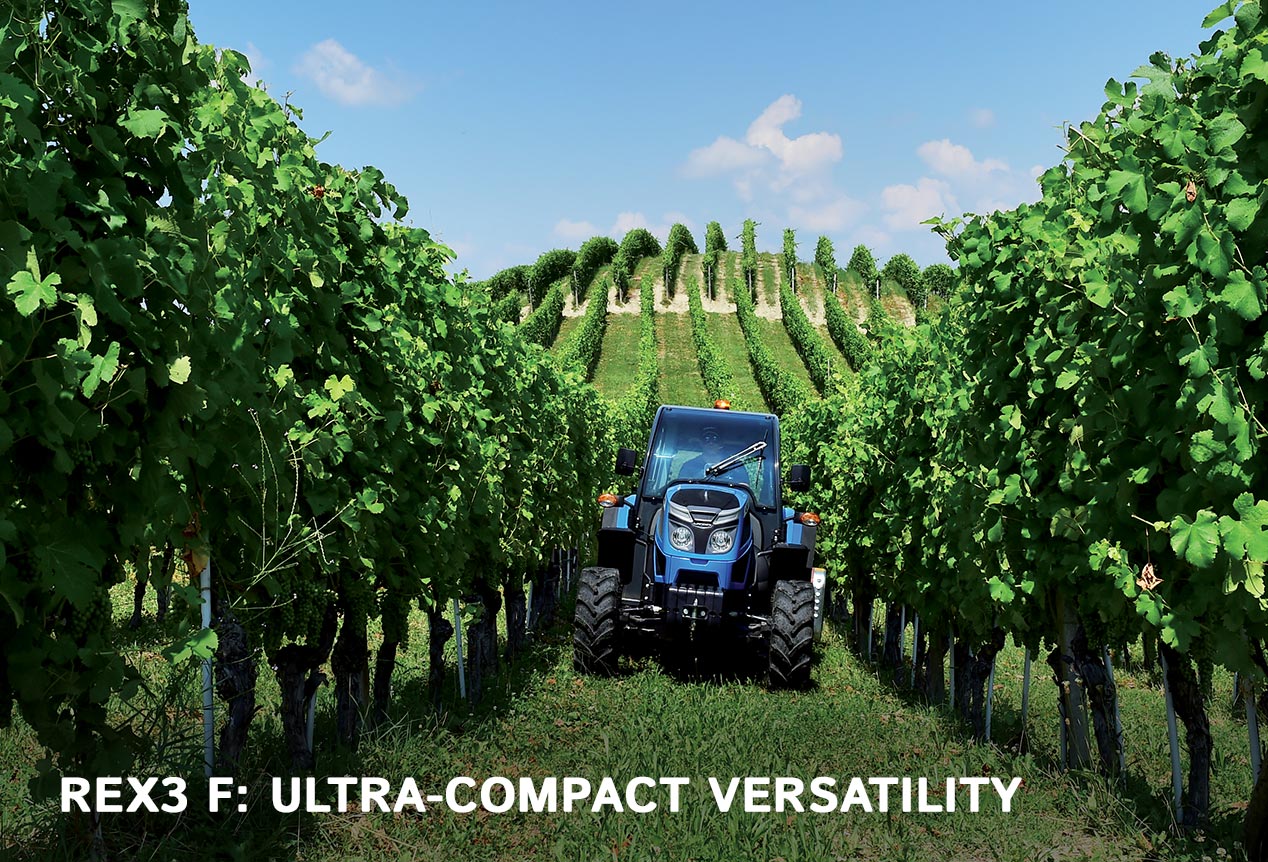 For more information, fill out the form and you will be contacted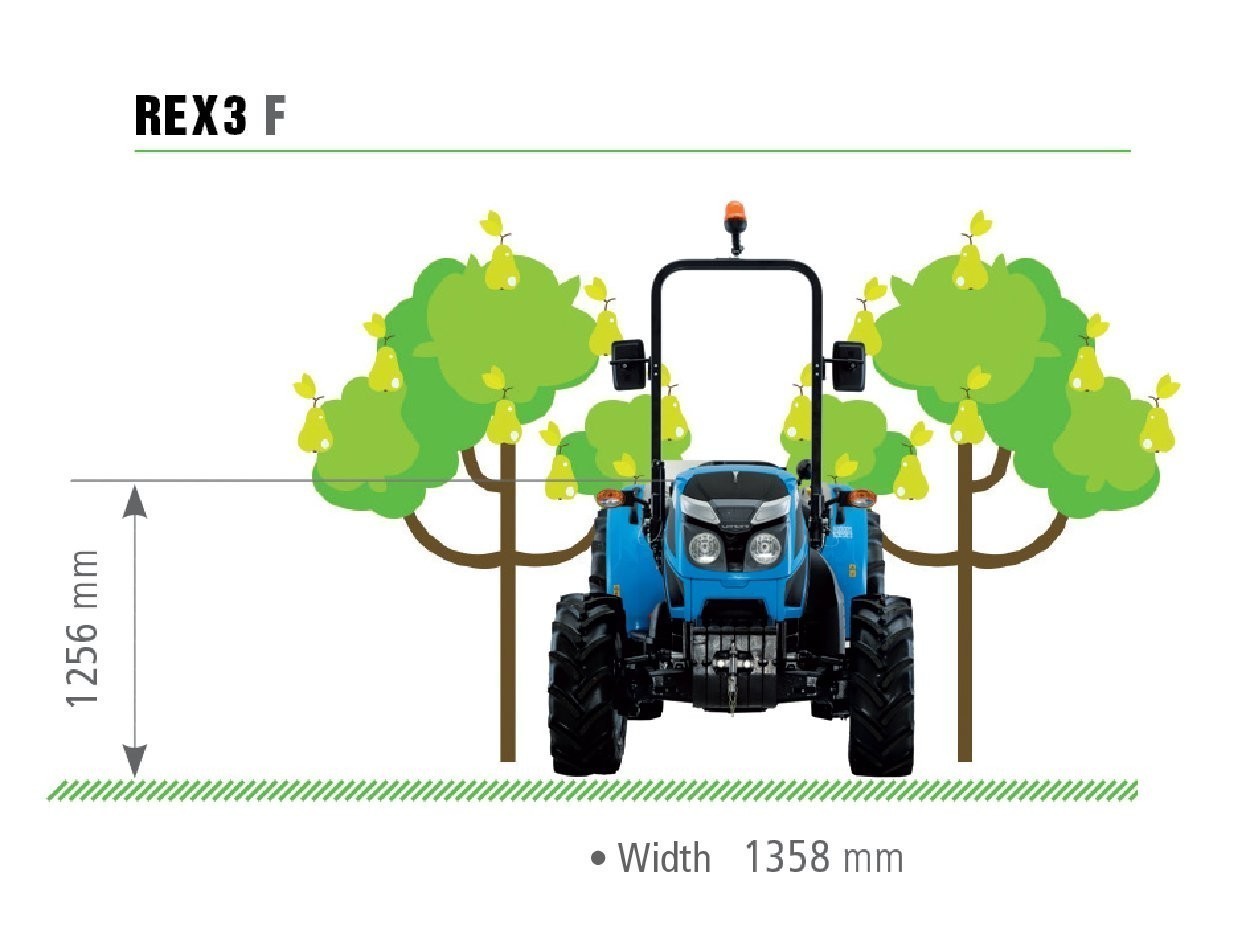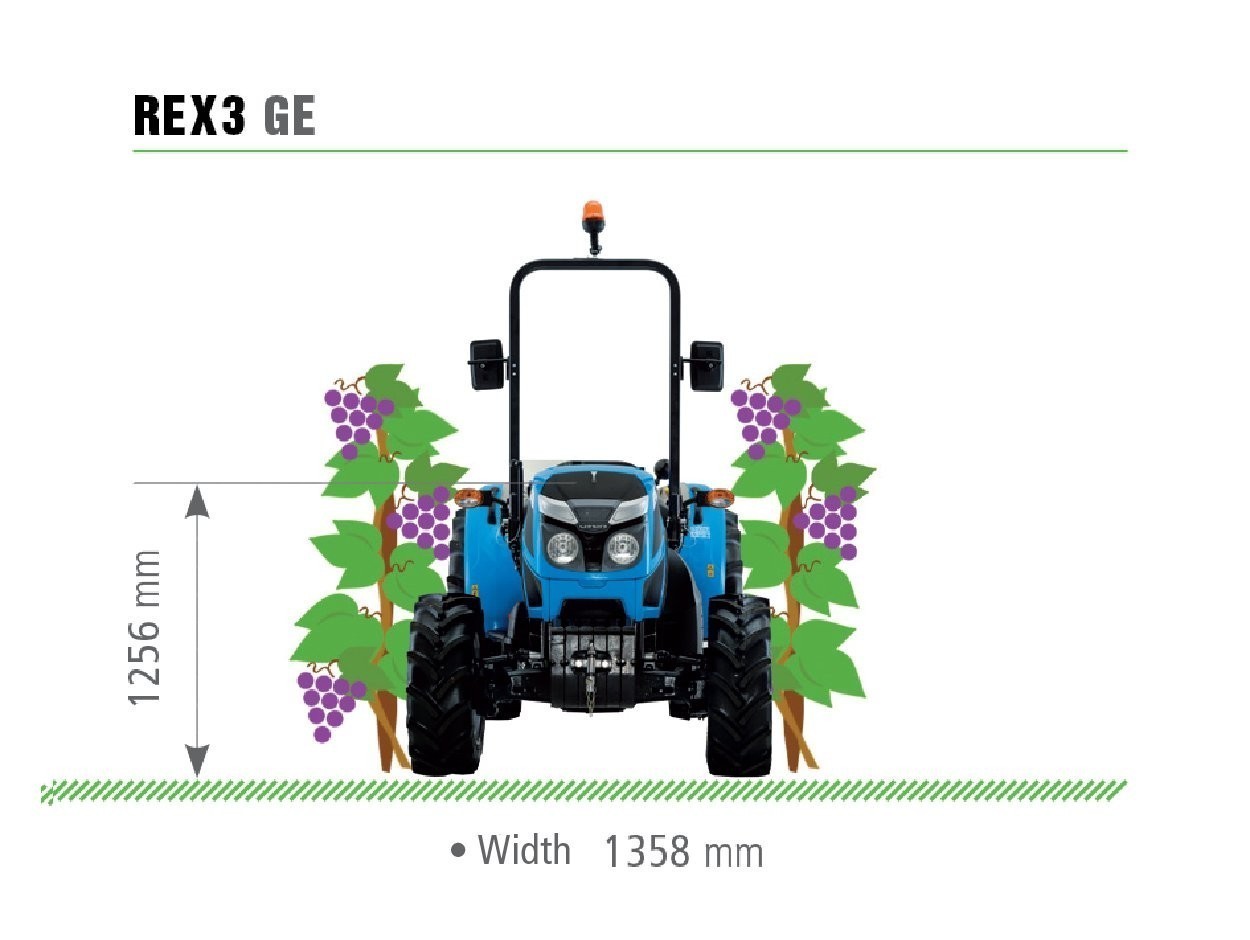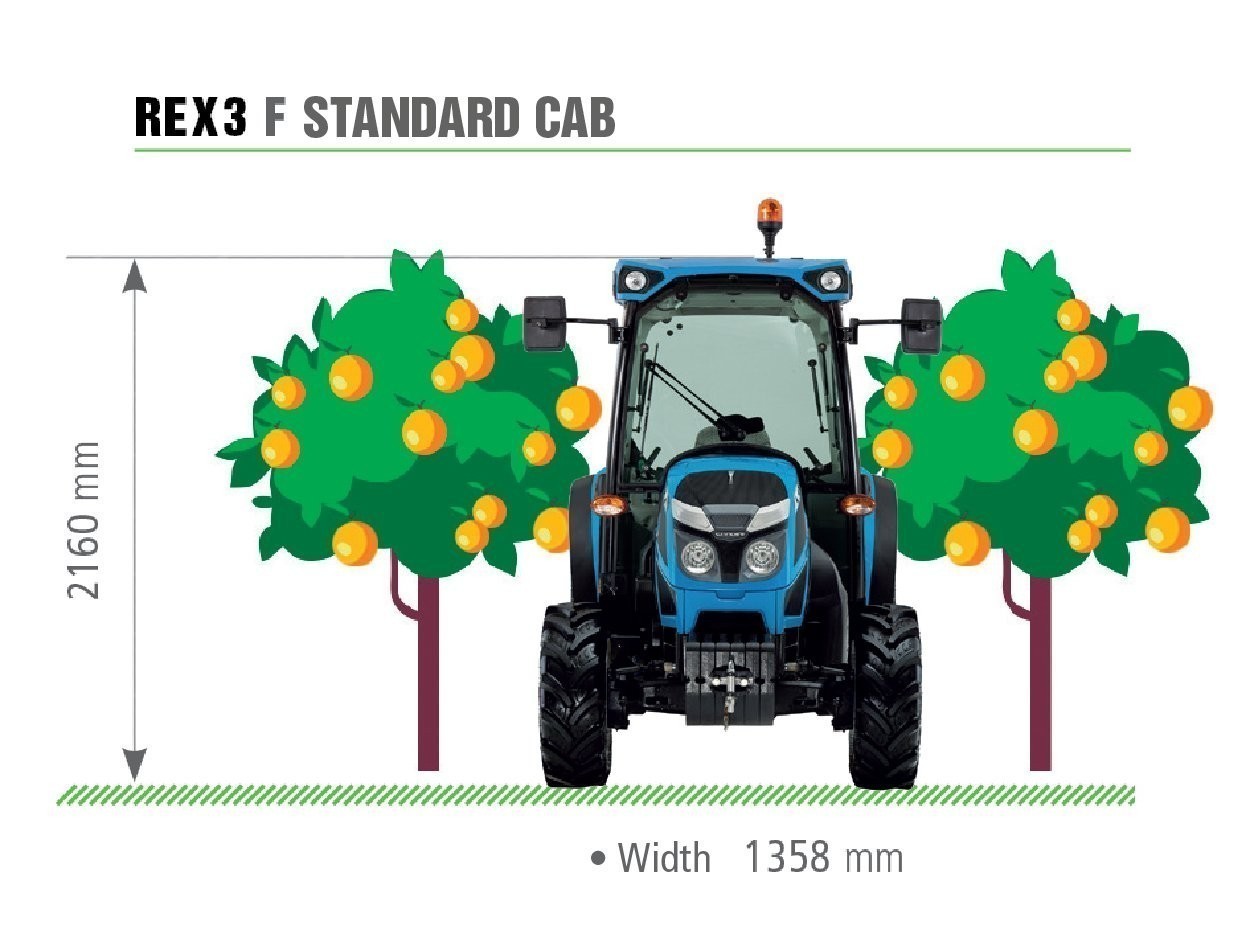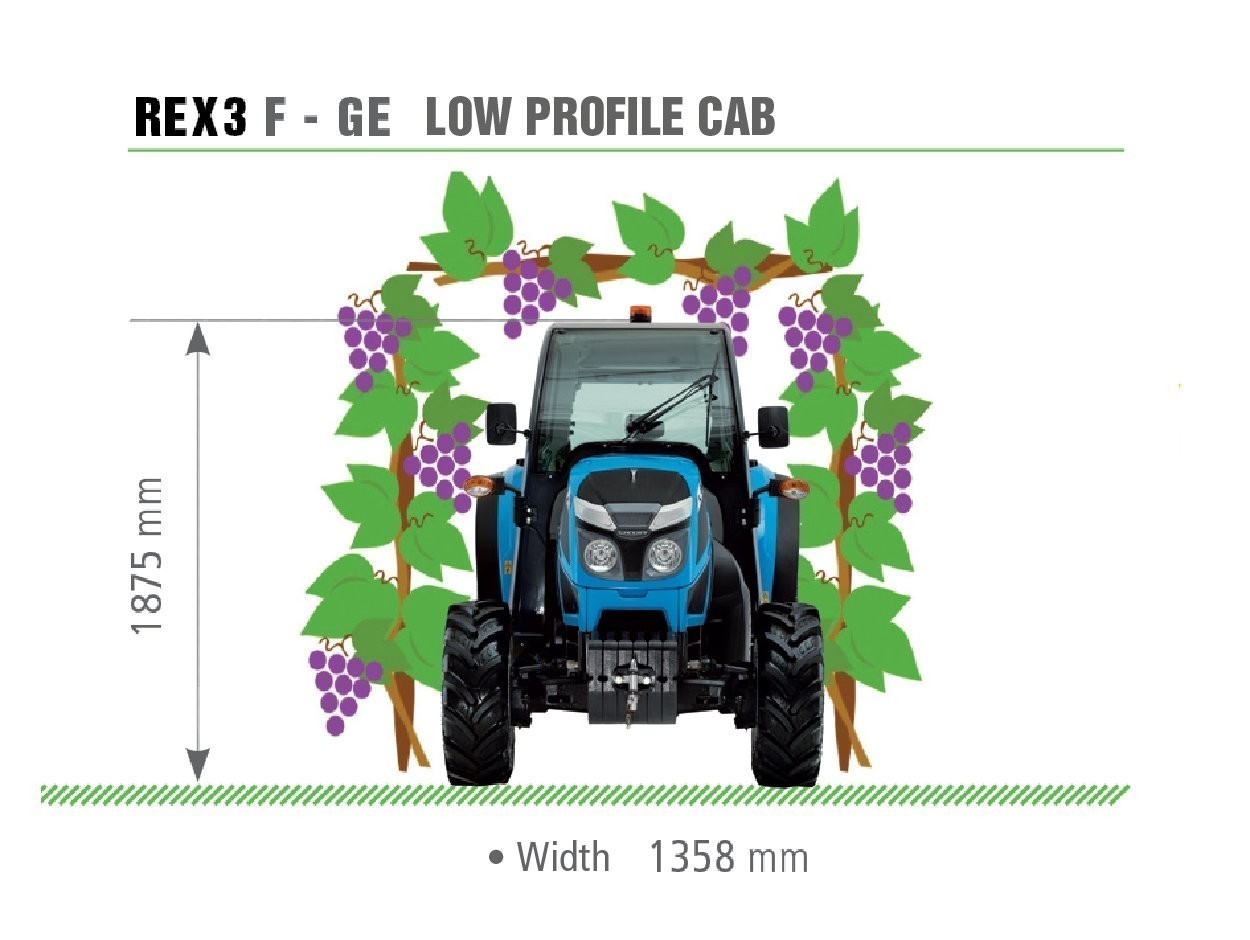 THE NEW REX3 F.
MINIMUM SIZE, MAXIMUM PERFORMANCE.
With the Rex3 F Series, Landini sets new standards for versatility, efficiency, comfort and design in the super-compact segment. Designed to operate in the smallest of spaces, the Rex3 F with the "Low Profile" cab or ROPS offers exceptional stability, manoeuvrability and ease of use thanks to its small size and low height, with the steering wheel just 1256 mm off the ground.
The new 55, 68 and 75 horsepower Stage V engines guarantee reliability and fuel savings, and feature an "Engine Memo Switch" function for optimal engine RPM management in various fields of use. 16+16 mechanical driveline and high performance hydraulic equipment.