Landini Service is at the forefront of technical service, to offer you a product guaranteed to always deliver top performance, skilled service, rapid response to your requests and, thanks to innovative digital tools supporting our dealers, more timely solutions attuned to your business needs.
For our customers, our service is a pleasant experience, rather than a means to an end.
Our dealers enjoy professional, friendly support for their business thanks to our technical support team, and enjoy access to our innovative digital tools – Argo Service 2.0 and Argo Report – to gain that extra edge.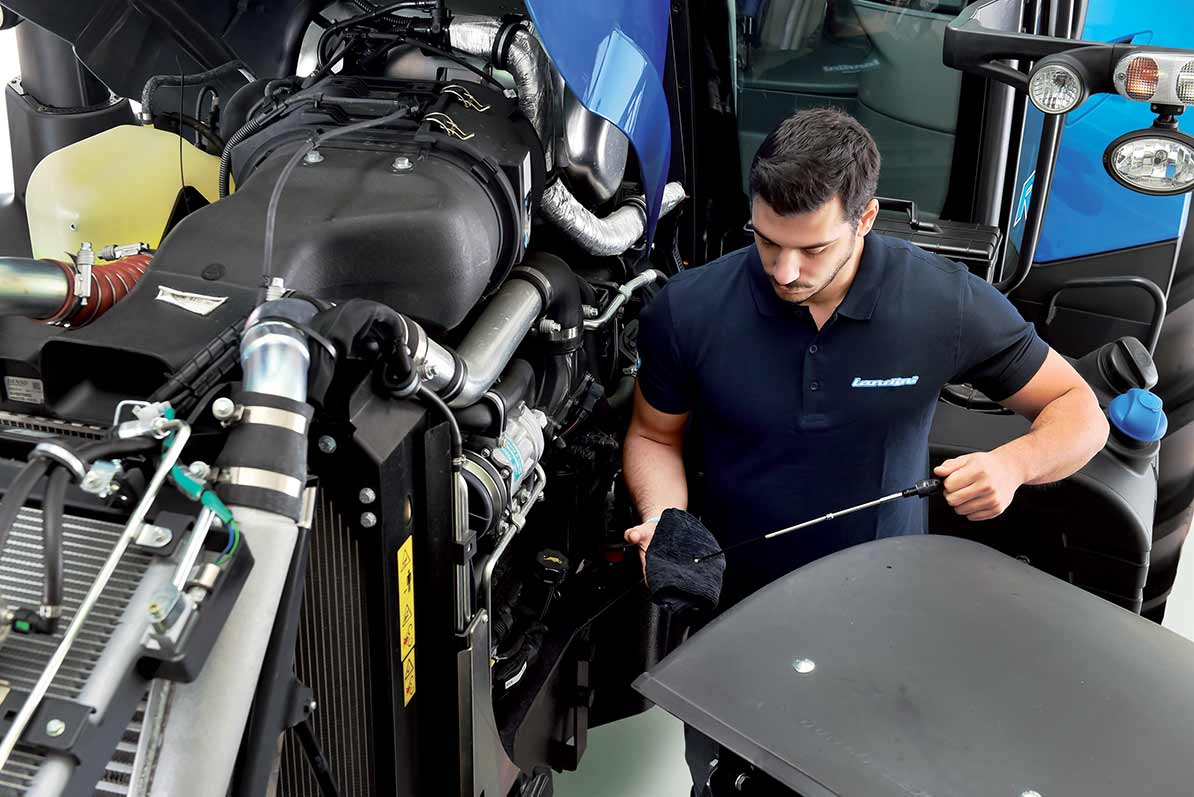 A team of experts at the service of our dealers:

travelling personnel who assist dealers' mechanics directly in the field

supports travelling personnel and acts as a liaison with quality, production and engineering departments to facilitate product improvement

management of claims and repair

publishing of technical, user and service manuals, workshop manuals

management of technical training for dealership mechanics and trainers of subsidiaries and distributors, now also online
Argo Service 2.0 is the portal dedicated to our dealers, featuring revamped graphics, responsive design and full compatibility with tablets and smartphones (IoS and Android systems), and offering a lot of content and options, enabling us to offer faster and more timely solutions.
Thanks to Argo Service 2.0, our dealers are always interconnected with each other, and have the ability to share large files through
the ArgoSharing software, and to manage training courses more efficiently in the ArgoTraining section, where they can view the courses – on an online platform – for all tractor ranges, register directly and update the attendance information for each mechanic.
Real-time monitoring is also available for the following information:
bulletins and technical literature (by tractor S/N)
recall campaigns
kit request
statistics on the tractors from their stock and relevant recalls, through the dedicated portal session WebStatistics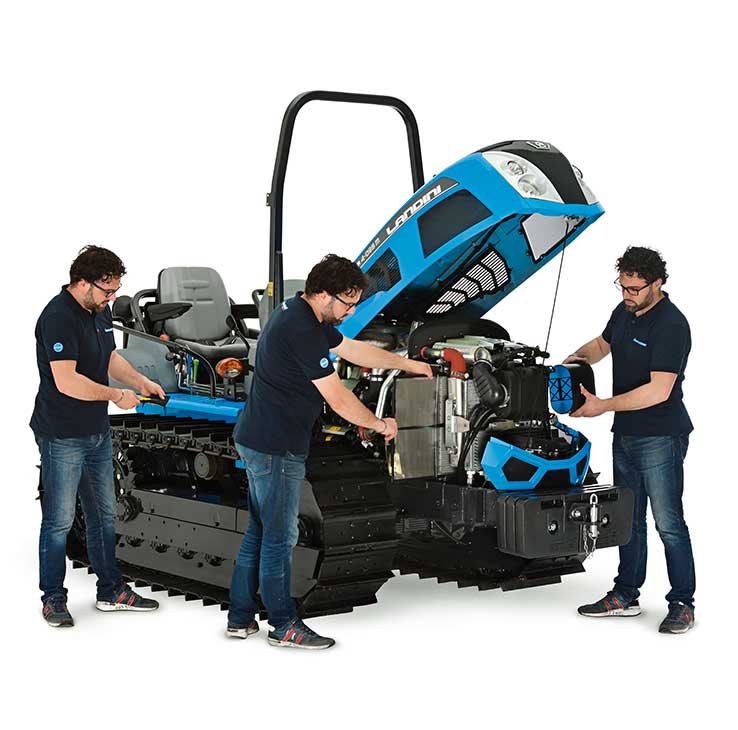 Your report becomes our priority. This is why we implemented the web-based system ArgoReport, which allows our dealers to get in touch with our service network immediately and provide you with faster, more effective response.
ArgoReport enables us to measure our response performance in terms of time and quality
Telemetry and Remote Diagnosis
When we introduced telemetry and remote diagnosis, Landini service switched to the predictive approach: real-time data collection enables us to constantly monitor the condition of your tractor and take action, also remotely, to keep it in sleek condition.
The program includes a number of predetermined preventive inspections that attest to the proper use and preservation of the tractor, preventing downtime, preserving its efficiency and its value in the event it is resold. Because prevention is better than cure!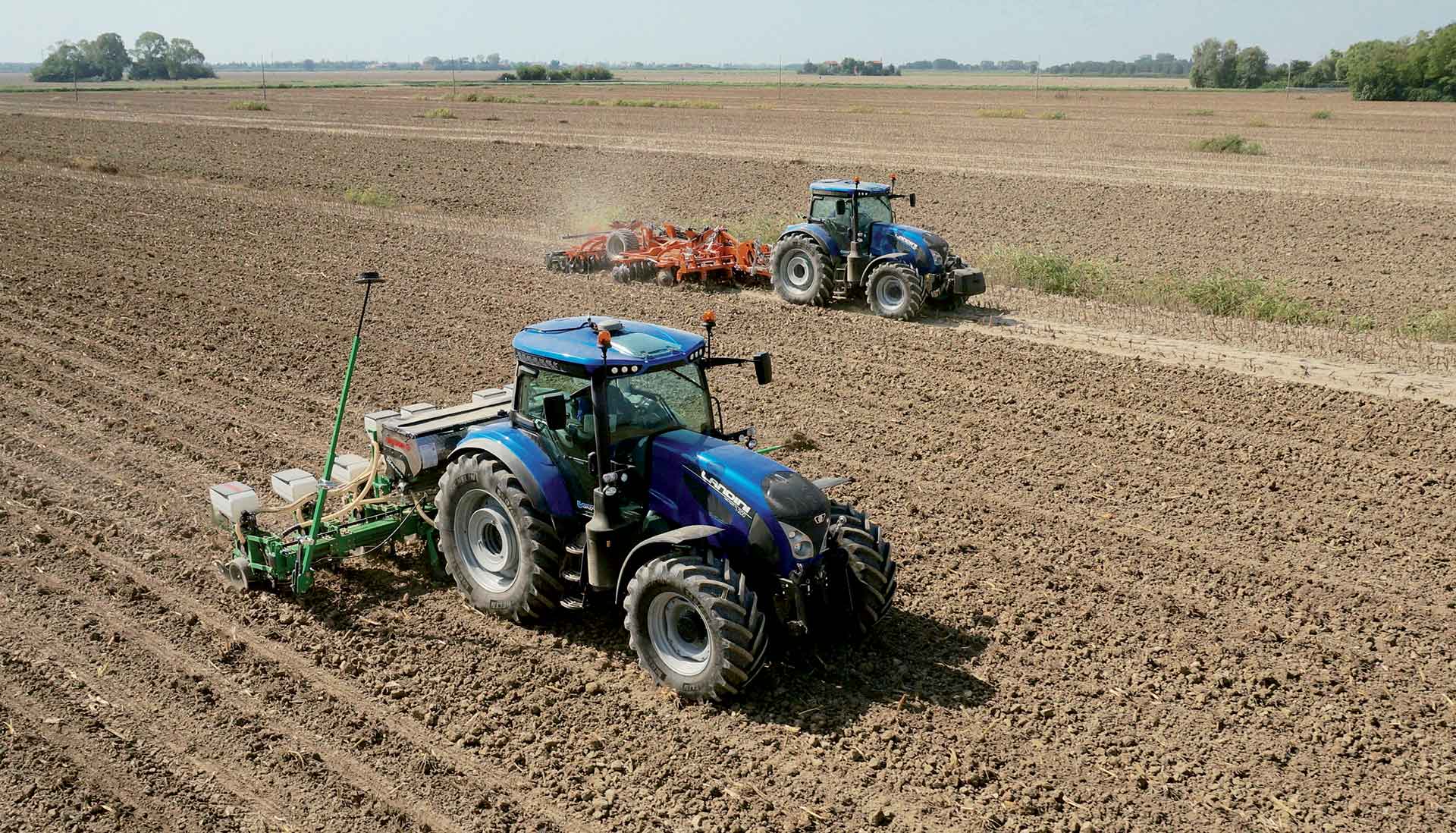 Training has grown in importance along with the complexity of new technology: the management of technical training for dealership mechanics and trainers of subsidiaries and distributors remains a top priority, with courses held at our headquarters and now also online.