This article describes Landini's new "Oil Chooser" system, which allows the user to easily identify the lubricant that best meets their tractor's needs.
Contents
We know how important your tractors are to you and your work activities, and we also understand how difficult it can be to figure out which lubricant best meets your Landini tractor's needs. After all, the right oil allows you to keep your tractor working reliably and efficiently for as long as possible.
The importance of using the right lubricant for your tractor
Lubricants are fundamental when it comes to maintenance, and using the right one can make a big difference to the lifespan of your tractor.
There are three things to keep in mind:
every component of the tractor requires its own specific lubricant
the lubrication status of these components must be checked at regular intervals
each lubricant is specifically designed for the tractor you purchased, and is tested to ensure a longer lifespan.
That's why we've come up with a way to make it simple to find the right product. This is how the "Oil Chooser" system came about.
How does the Oil Chooser system work?
The Oil Chooser system represents yet another milestone in the digitisation process that we've been implementing in an increasingly targeted manner to meet the needs of our customers and dealers. Our strategic partnership with a company operating in the lubricants sector has allowed us to develop the Oil Chooser portal, where customers can quickly and easily find the oil with the ideal specifications for their tractor models.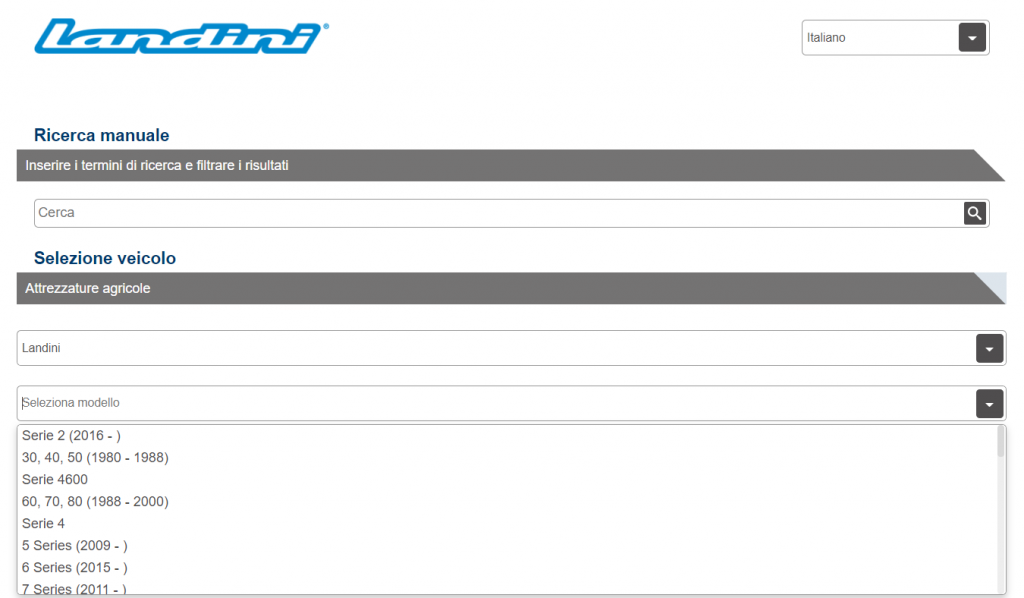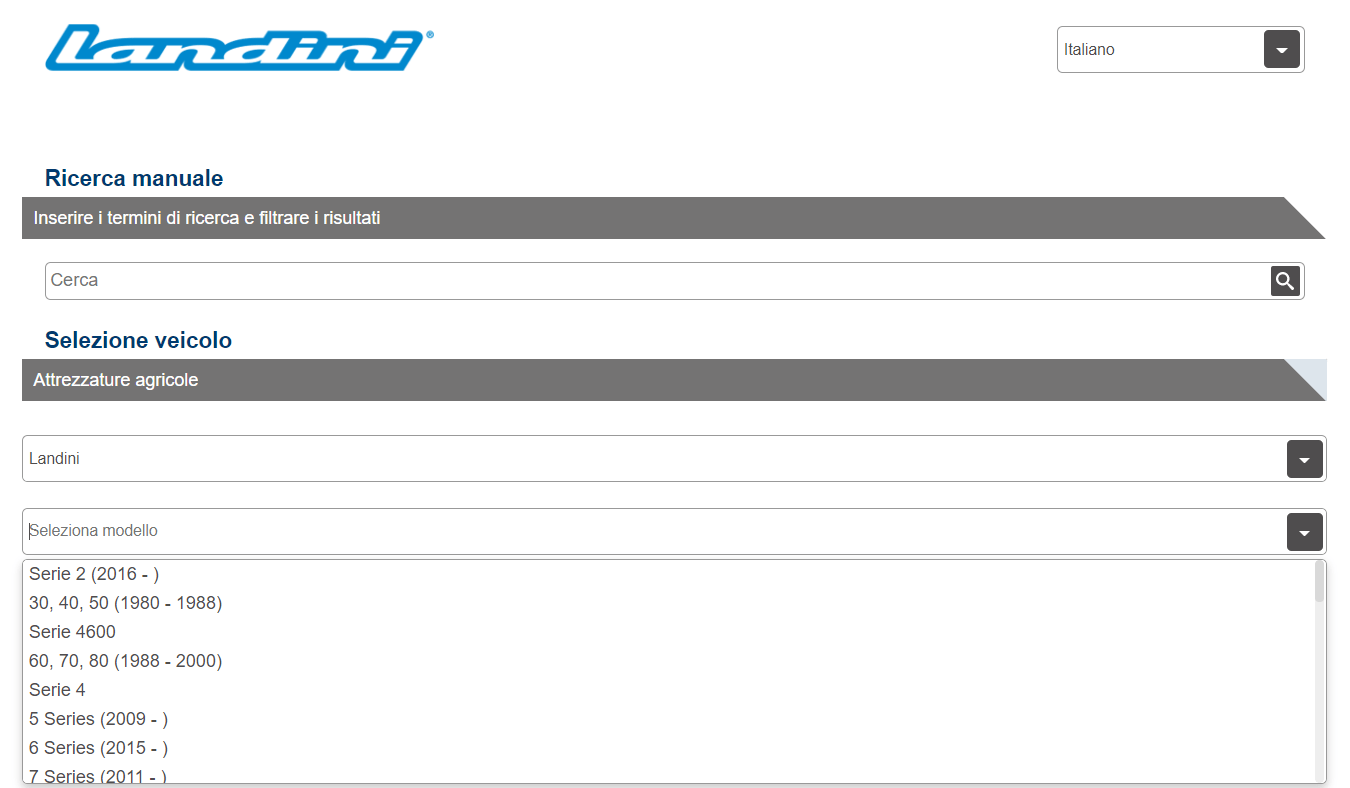 Want to see how easy it is to use it? Just do the following:
visit the dedicated Oil Chooser web page
select your Landini tractor model from the drop-down menu
the system will immediately indicate the ideal product
So what are you waiting for? Bookmark the website so you'll remember to use it when you need it!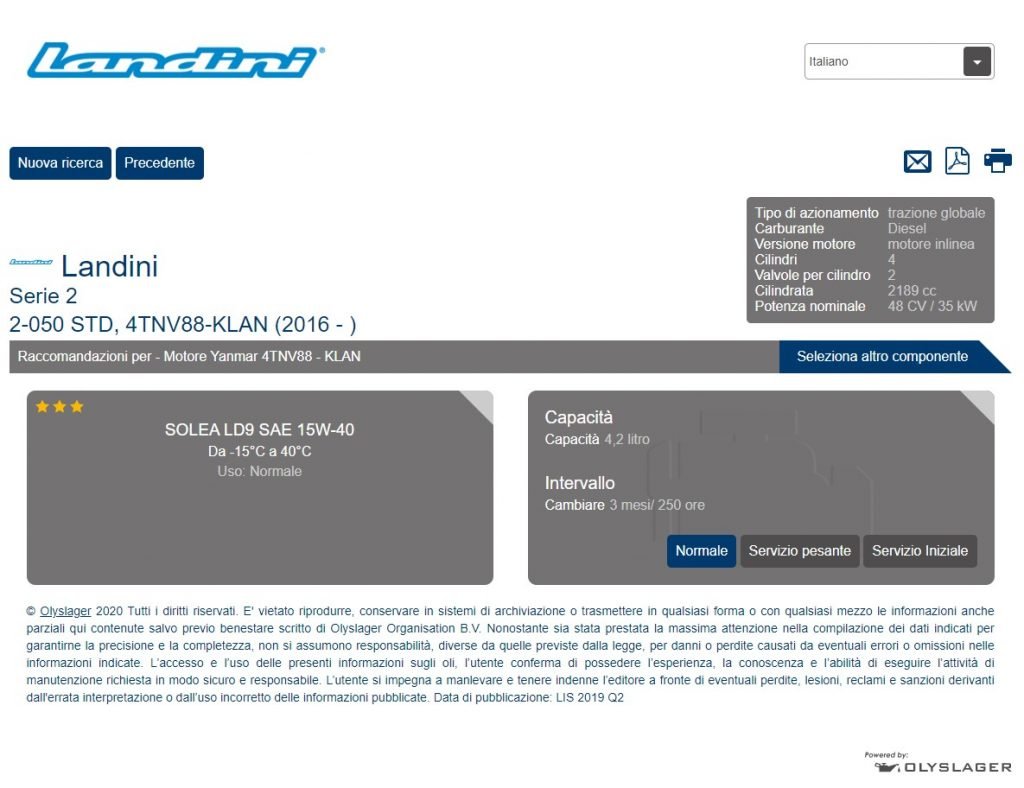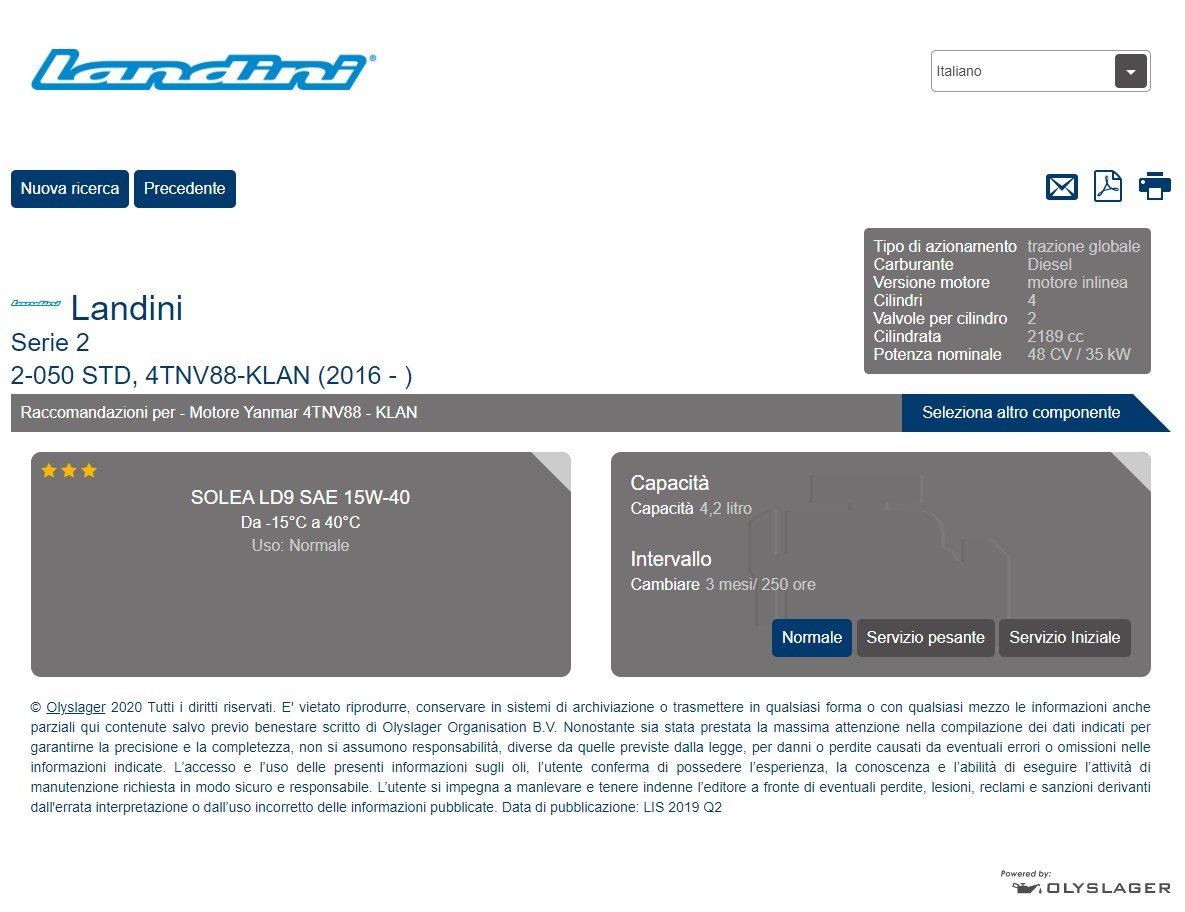 An even more complete and specific tool
We've also considered those who have different types of tractors in their fleets, including different brands, placing an even more complete service at our dealer network's disposal.
By accessing a database containing the specifications of over 2400 references, your trusted Landini dealer will even be able to offer targeted support for tractors of other brands.
This database allows Landini dealers to determine the technical specifications of the oil required for all tractors available on the market, of every make and model, thus allowing them to supply customers who own various brands of tractors with Landini lubricants that have the exact same specifications as the originals.
To take advantage of the service, contact your nearest dealer.