A new range of six-cylinder tractors for grassland and arable work will be launched in the UK at the Royal Highland Show.
The Landini 7 Series Robo-Six replaces the current line-up with an all-new semi-powershift transmission, upgrades to the deluxe Lounge cab, increased hydraulics performance and higher power outputs from latest-spec engines.
Starting at 151hp with the Landini 7-160, the new range comprises five models with up to 206hp for draft work from the new flagship 7-230 Robo-Six. Like all models in the new line-up, this tractor also has Dual Power 'boost' for pto and transport operations, which takes peak power to 225hp.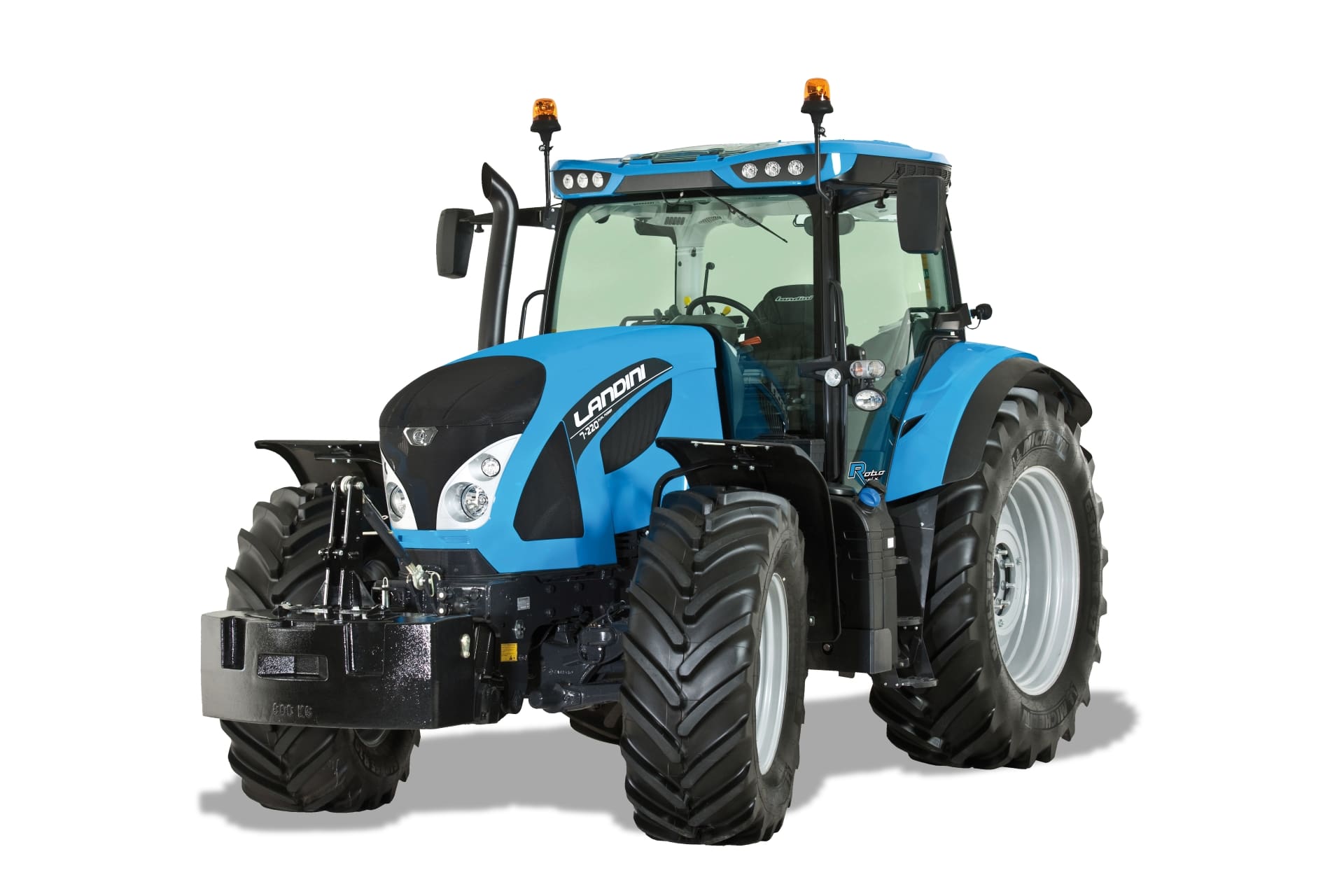 Unusually, this automatically-engaged extra power feature is available on the top three models for pto applications when the tractor is stationary as well as when working in the field.
Normally, tractors must be on the move to get the performance benefits of the additional power but the 206/225hp 7-230, 191/211hp 7-220 and 181/192hp 7-200 can deploy peak power for applications such as mixing a ration in a diet feeder or powering a big slurry lagoon stirrer or pump.
The new ZF-built Robo-Six transmission increases the number of gear ratios available from 40×40 with the current Roboshift creep set-up to 54×27 with Robo-Six – so there are more speeds available for added flexibility within the important speed bands for different applications.
This is achieved five fully robotised ranges and six powershift steps, all controlled either manually using buttons on the control 'joystick' or via a new 'intelligent' automatic shifting system designed to more effectively extract performance and economy from the powertrain.
Also, a new Stop & Action feature makes life easier for the operator, who can bring the tractor to a halt on just the brake pedals before moving off again by releasing the brakes and applying revs.
Uprated service brakes are supported by an exhaust brake fitted as standard in response to the increased towing and road travel demands placed on modern tractors.
Under the hood, Landini engineers have installed the latest 'green' version of the 7.6-litre engine built by FPT Industrial, which uses a diesel oxidising catalyst (DOC) and uprated selective catalytic reduction (SCR) AdBlue injection system to further clean up exhaust emissions.
A new 160-litre pump option in place of the standard 123-litre/min unit is available for operating high-demand implements such as air seeders, and a separate 44-litre/min pump ensures there is always plenty of oil for the steering and the pto and four-wheel drive clutches.
The new Landini Robo-Six tractors are available in Active and Dynamic versions again, the latter being the package with electronic spool valves controlled by paddle switches on a seat-mounted console.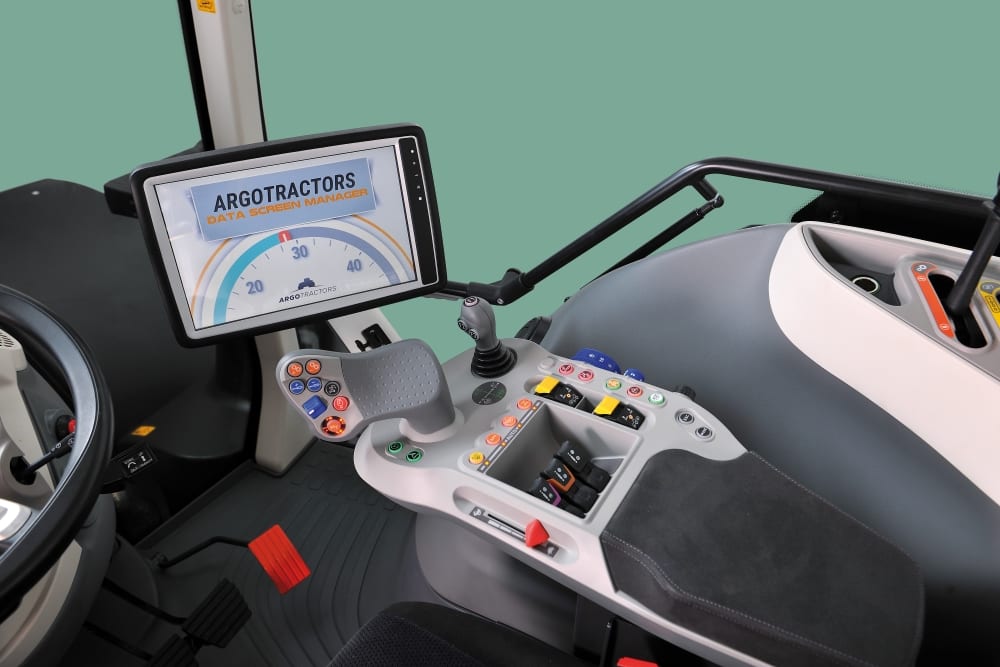 Dynamic versions have a seat-mounted control arm-rest and the optional 12in touch screen.
The higher-spec version also comes with other equipment and electronic enhancements and can be had with a large touch-screen for setting up the transmission, hydraulic and other systems and, optionally, for ISOBUS control of implements.
Fully integrated Topcon guidance systems are also available in the spacious Lounge deluxe cab.