Adrian Winnett, Managing Director of Argo Tractors operations in the UK and Ireland, has been elected President of AEA, the organisation for agricultural and horticultural engineering companies in Great Britain, after serving two years as chairman of the AEA Farm Equipment Council.
"It's an honour I couldn't have imagined when I left school and started repairing tractors at my father's equipment dealership in Towcester," he said. "And, frankly, it wasn't something I could foresee at any other time during my career in tractor and farm equipment sales."
In September 2018, after around 10 years running the Amazone farm equipment business in the UK, Adrian Winnett was appointed Managing Director for the UK and Irish markets by Landini manufacturer Argo Tractors with plans to recruit a larger team to support an expanded dealer network as a driver for increased sales.
"Dealer networks are restructuring as more manufacturers go 'full line' in the hope of securing more business from their dealerships," he points out. "Argo remains focused on its core products – including Landini tractors from 43-225hp – while emphasising its support for dealer independence, which enables them to decide on the other products they sell."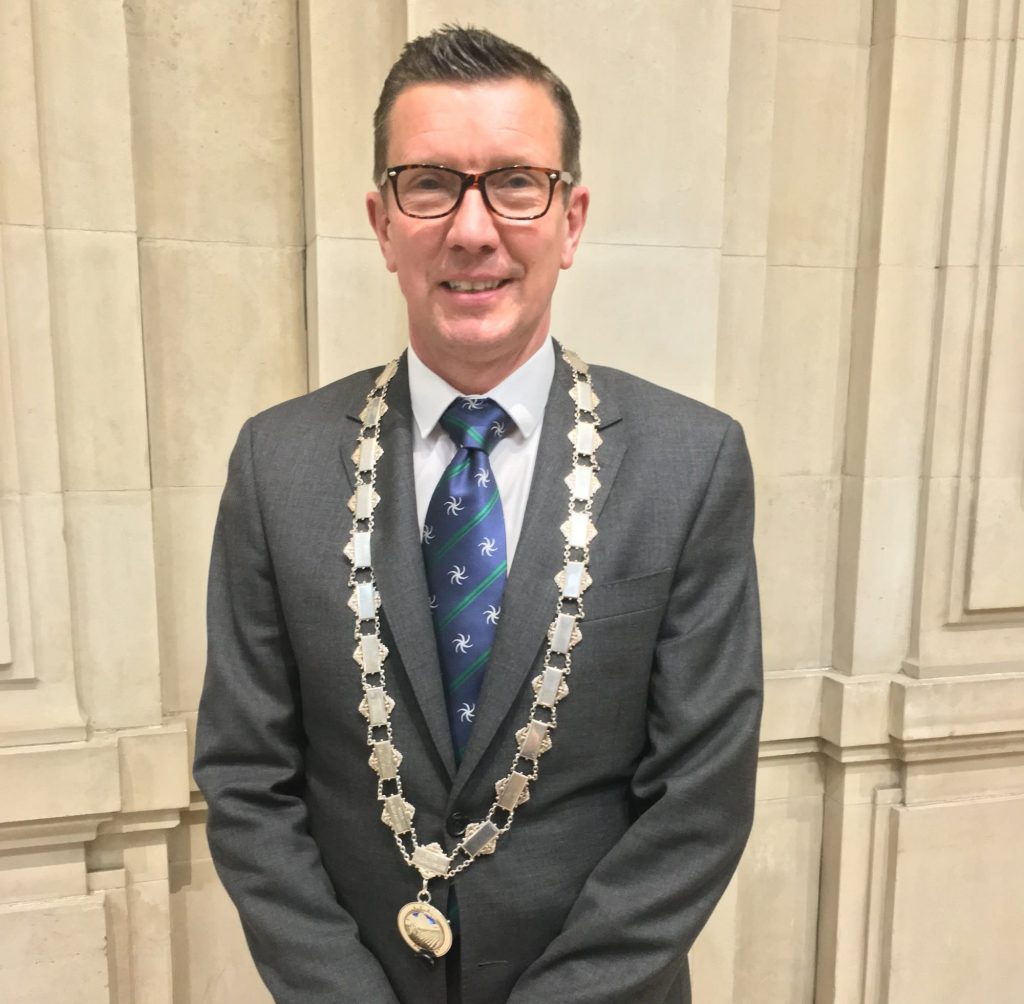 As President of the AEA, his role will be to lead the management board while the farm equipment and outdoor power equipment councils and specialist groups on manufacturing, training and education, chemical applications, sprayer testing, service management and all-terrain vehicles focus on current issues and initiatives.
"Consultation on proposed legislation as it impacts machinery and helping members interpret and implement new rules when they are introduced remain key functions of the AEA, along with the statistics and export services," says," Mr Winnett. "As our relationship with the rest of Europe and the world evolves, I think membership of the AEA by agricultural and outdoor power equipment companies has never been more important."
Speaking at the annual conference of AEA, he also called for the UK agricultural engineering industry to continue finding ways to retain and attract young talent, not just from within but also from outside the industry.
"It is a terrible shame that beyond our own circle neither of the words 'agriculture' and 'engineering' resonate in terms of a career choice with the majority of young people," he said. "Yet we all know what challenging, fulfilling and rewarding opportunities there are in agriculture generally and in the agricultural and groundscare machinery sectors in particular.
"From the outside, agriculture is often thought of as being another world, of being insular and open only to those already in it with personal experience of farming or at least of rural life," he continued. "We must do our bit to help change those perceptions if we are to capitalise on the wealth of talent that, at present, is attracted to other industries and commercial sectors."
For more Landini news, pictures and events, visit Landini Agri UK & Ireland on Facebook and Twitter.