What does the term sustainable agriculture mean? What are its principles and most commonly used techniques? In this article, you will find the answers to the main questions on this topic that has been so central to the discussions in recent years on the future of the sector.
---
Table of contents
What does sustainable agriculture mean?
What are the principles of sustainable agriculture?
What does promoting sustainable agriculture mean?
What techniques and technologies does sustainable agriculture use?
How many types of sustainable agriculture are there?
What is the CAP and what are its objectives?
Agriculture 4.0 and precision farming for a sustainable future
---
What does sustainable agriculture mean?
The term sustainable agriculture refers to agriculture that respects natural resources and does not use pollutants in order not to upset the environmental balance; it is a type of agriculture that is the opposite of intensive agriculture.
In the definition of Agricultural Sustainability Institute, this translates into ensuring the well-being of the world's population and its need for food and textiles without harming the future generations that will inherit the world we live in.
Sustainable development is therefore a type of economy that promotes respect for the environment in which we live but at the same time is able to safeguard the human and economic resources involved in its processes.
This is why sustainable agriculture is an economically advantageous production model for workers, as one of its objectives is to improve their quality of life and working conditions.
What are the principles of sustainable agriculture?
The 5 key principles to which sustainable agriculture must respond are set out by the Food and Agriculture Organization (FAO), an organisation under the aegis of the United Nations.
These are as follows


Increase productivity, employment and value addition in food systems
Protect and enhance natural resources
Improve livelihood and promote inclusive economic growth
Enhance the resilience of people, communities and ecosystems
Adapt governance to new challenges
In this vision, farmers, shepherds, fishermen, foresters and other rural dwellers have their voices heard, benefit from economic development and enjoy decent employment.
Rural men and women live in security, have control over their livelihoods and equitable access to resources which they use in an efficient way
Source: FAO
Guidelines for working in this direction are available in the document Transforming Food and Agriculture to achieve the SDGs which lists 20 initiatives and actions that can be implemented to achieve the 17 Sustainable Development Goals set out by the United Nations.

What does promoting sustainable agriculture mean?
Promoting sustainable agriculture means working in four directions
improving the living conditions of workers and producers, increasing their access to the market and promoting fairer trade
granting more opportunities to more producers, especially the most disadvantaged ones, and protecting them from exploitation
disseminating information on economic mechanisms of exploitation, thus promoting awareness among consumers of an alternative economic model to the dominant one
promoting social justice and respect for fundamental human rights
What techniques and technologies does sustainable agriculture use?
The main techniques
The main techniques of sustainable agriculture come from the past and predate the era of massive industrialisation that revolutionised the agricultural world.
These techniques involve
crop rotation with the aim of improving or maintaining land yields;
monitoring of agricultural pests and disease-transmitting insects using their natural enemies, e.g. other beneficial insects, predators, parasitoids and micro-organisms such as fungi, viruses and bacteria;
covering the soil with straw or organic matter, which helps to maintain optimal soil moisture and regulate soil temperature.
Rediscovered and enhanced as part of a new paradigm of agriculture with a lower environmental impact, they are now supported by a strong technological system that makes them applicable on a large scale and able to optimise work and resources to the maximum.
4.0 technologies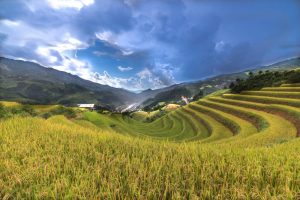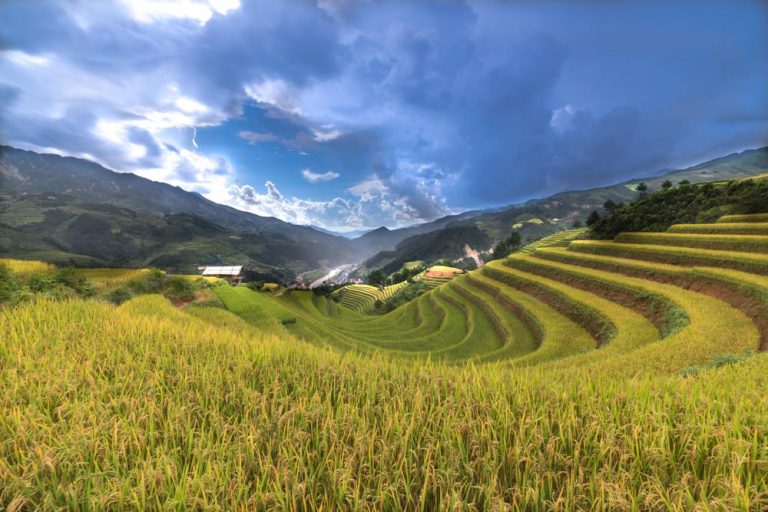 Technological innovation plays a key role when it comes to sustainable agricultural models.
The real-time data collection and analysis that new technologies make available help farmers to make better and faster decisions and thus avoid waste and crop damage.
This translates into
optimisation of available resources: for farmers and farms, this means reducing consumption and increasing land productivity
improved quality of the final product thanks to the traceability of the supply chain, which allows greater control over all stages of production
environmental benefits due to reduced fertiliser use and lower emissions
Sustainable agriculture and Agriculture 4.0 are therefore two closely linked models.
Discover our best technologies to improve your daily work.
How many types of sustainable agriculture are there?
Sustainable agriculture consists of using farming techniques that respect the environment, biodiversity and the earth's natural waste absorption capacity.
There is no single model that defines itself as sustainable by nature, but there are several that are based on different or even integrated techniques and knowledge. Let's look at the main ones.
Organic farming
It is a production model that only allows the use of natural substances, according to the European regulation EEC 2092/91, and aims at avoiding the massive exploitation of natural resources.
Certified organic farms do not use synthetic chemicals such as fertilisers, herbicides, fungicides, insecticides, pesticides, but only use natural fertilisers and traditional techniques (crop rotation).
Biodynamic farming
The aim of this type of farming is to enrich the environment and improve food quality by preserving plant biodiversity.
In the same way as organic farming, it does not use chemical fertilisers or pesticides, but instead uses homeopathic doses of natural preparations to promote soil fertility and plant growth. This is why it places great emphasis on the phases of the moon to which the periods of activation of life in the soil correspond.
Permaculture
The term refers not only to a set of agricultural practices oriented towards the natural maintenance of soil fertility, but also to a design system that intertwines issues from architecture, economics, ecology, anthropology and legal systems.
The aim is to optimally and ethically design and manage landscapes to meet people's needs in harmony with natural systems.
Fair trade farming
Finally, sustainable agriculture also includes fair trade farming, a term used to describe a type of agriculture that respects people and the environment and is based on direct relationships and trust, reducing the distance between those who cultivate the land and those who consume its produce.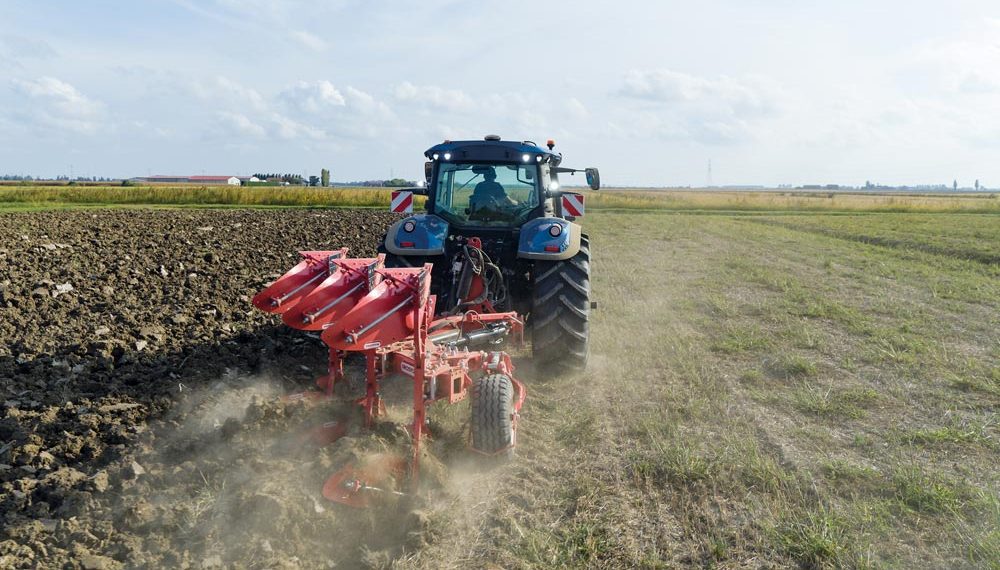 What is the CAP and what are its objectives?
The term CAP (Common Agricultural Policy) refers to the set of social, economic and environmental approaches that aim to achieve a sustainable and shared agricultural system within the European Union.
By adopting this combined approach and taking advantage of the latest advances in knowledge and innovation, the CAP can bring agriculture in line with the European Green Deal, the set of policy initiatives proposed by the European Commission with the overall objective of achieving climate neutrality in Europe by 2050 and that
sets out to create an inclusive, competitive, and environmentally friendly future for Europe.
Source: Sustainable agriculture in the CAP | European Commission
The objectives of the CAP are
social sustainability
environmental sustainability
economic sustainability
Social sustainability means
Producing healthier, safer, nutritious and sustainable food
Promoting and enhancing the resilience of people, communities and ecosystems
Promoting the role of knowledge and innovation
Environmental sustainability requires that good environmental practices are at the heart of agriculture and forestry in the EU, ensuring that the protection of the planet and food production can go hand in hand.
Finally, economic sustainability ensures
Farmers' livelihoods by implementing a fair income support system and achieving greater equality in the agri-food chain
The link between income support and environmental measures through cross-compliance and direct green payments
Support for rural development to ensure that environmental practices and investments are economically viable for farmers.
Agriculture 4.0 and precision farming for a sustainable future
The transition to a more sustainable future cannot be achieved without changes in techniques and methods of working the land.
This is why it is important for farms to embrace and adopt the new technologies available.
If you want to know more, read the dedicated in-depth articles:
Precision agriculture: benefits and applications for your work activities
Agriculture 4.0: the benefits for sustainability and traceability – Landini
Want to know more about incentives for machinery renewal and investment in new tractors and state-of-the-art technology? Contact your nearest dealer for more information.